Welcome to translation agency Mag. Daniela Riegler
Translation metaphor Kadrić/Kaindl/Kaiser-Cooke
"Translators are the bridge builders of understanding. The bridge joins two different cultures and linguistic communities."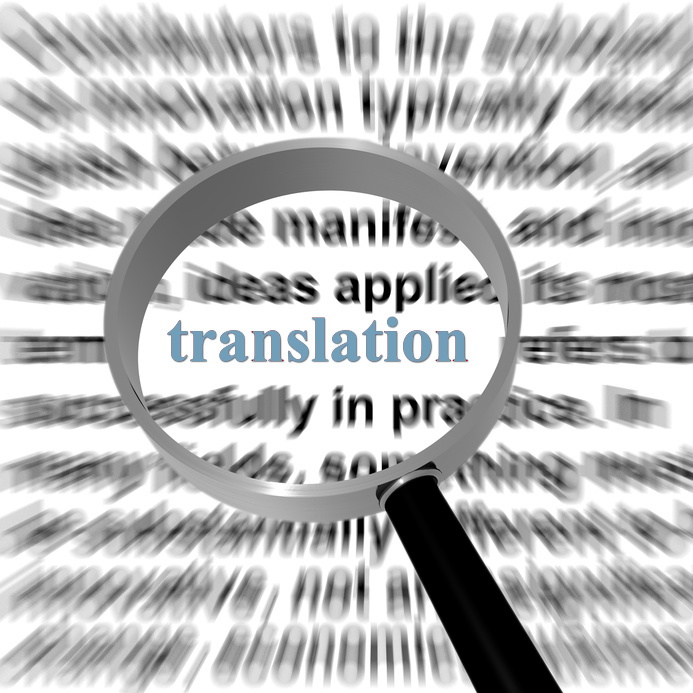 Translation agency Mag. Daniela Riegler is an international translation agency offering high-quality linguistic services in more than 65 languages. We provide translation and interpretation services in the most, if not almost all, languages spoken around the world. We are also experts in several diverse technical fields.
Within the last few years, our translation agency has established itself in both segments of translation and interpretation services by virtue of its highly qualified translators and interpreters and their experience in these segments. Currently, we have 400 translators and interpreters in our network at present. Our translations are undertaken only by those who are graduates in translation or those who are qualified and experienced in the respective language. This means that our translations conform to the topmost quality standards not only in terms of linguistic quality but also from the technical and professional perspective.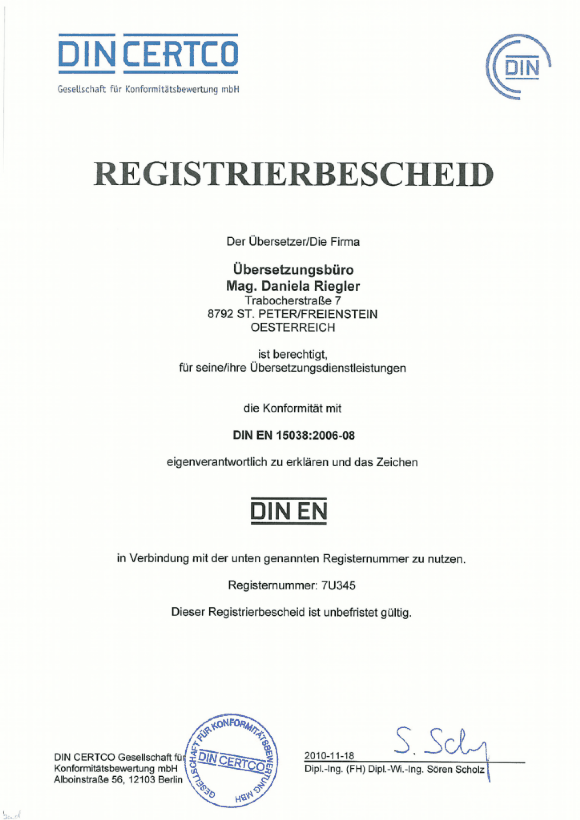 Moreover, the translations that we deliver can be certified by our legally sworn translators. Every translation can be reviewed and proofread by another translator on request. Our translators are flexible in providing their services and work, if required, even in the evenings and on weekends. In this manner, we can ensure faster turnaround times.
 
In addition, when dealing with our translation agency, you can be assured of first-class personal service and support, very high-quality, low-cost and on-time delivery of translations, as well as anything and everything to do with linguistics and cultures, and their correct understanding.
 
Please send your enquiry to the following e-mail address: riegler@riegler-uebersetzungsbuero.at or contact us on telephone at: +43 664 578 40 14. We shall be pleased to advise you free of charge.
Translation agency Mag. Daniela Riegler - We look forward to your enquiry.